Dec 16, 1921 - May 18, 2018
Maurice Desmond ("Jinx") Proverbs passed away with his family by his side May 18, 2018 at the age of 96. He will be sadly missed by his loving wife Muriel (nee Peart), daughters Joan (Bob), Kathy (Ron), Patricia (Kim), and Dianne, and grandchildren Jennifer, Keith, James, Alex, Laura, Stephanie, and Darren. Desmond was the son of Gordon and Nellie Proverbs of Barbados and was predeceased by his brother Keith.

Desmond was born and raised in Barbados. He attended The Imperial College of Tropical Agriculture in Trinidad and then continued at McGill University (Macdonald College) in Ste. Anne de Bellevue, Quebec where he earned a BSc, MSc and PhD in agriculture (entomology). At McGill he met Muriel and together they had 70 happy years together in Summerland, BC.

Desmond's life work was as a research scientist developing the original sterile codling moth control program in the Okanagan Valley. His work at the Summerland Research Station from 1947 to 1980 is recognized as a significant part of the original research of the sterile insect technology now used internationally as an environmentally friendly insect pest control method. As result of his outstanding contributions, in 1975 he was named a Fellow of the Entomological Society of Canada and in 1978 he received a major Canadian Public Service Merit Award.

He loved life in Trout Creek and the beautiful view across Okanagan Lake. After retirement he enjoyed spending winters in Barbados, where he had many close friends and family. Desmond had an incredible knowledge of nature and was an avid fisherman, cultivator of roses, and birder. He was an enthusiastic golfer, gardener and a man of the sea. Desmond will be remembered for his sharp intellect, hearty laugh and fascinating life stories.

A Celebration of Life will be held later in the summer.

Condolences may be directed to the family through providencefuneralhomes.com 250-494-7752.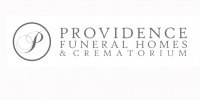 Providence Funeral Home