(Pursuant to s. 40(3) & 94 of the Community Charter)
PLEASE TAKE NOTICE THAT the Council of the Corporation of the District of Summerland has given first, second and third reading to Road Closure and Removal of Highway Dedication (Solar + Storage Site) Bylaw 2023-014 and intends to finally consider and adopt this bylaw at the June 5, 2023 Council Meeting. The intent of this bylaw is to close and remove the road dedication of approximately 0.649ha portion of Denike Street as outlined in bold and marked on the Plan.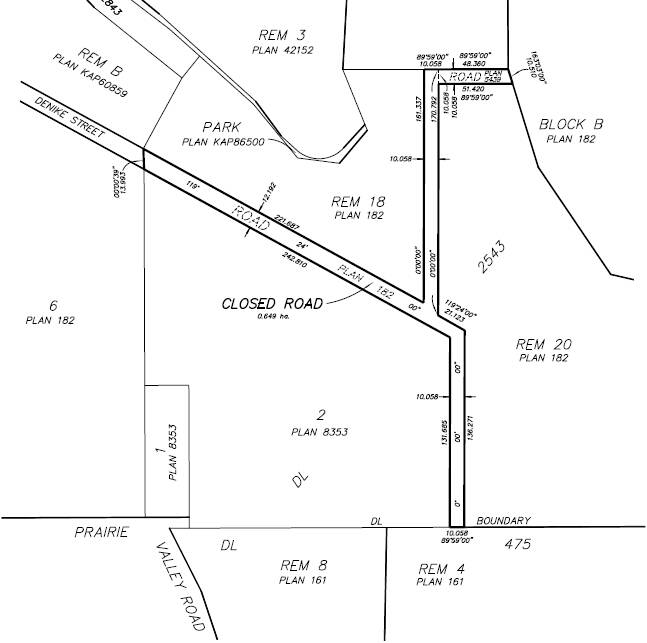 Any person who considers themselves affected by the Road Closure and Removal of Highway Dedication Bylaw 2023-14 may submit written comments no later than 12:00 PM on June 5, 2023 or register to make representations to Council at the June 5th, 2023 Council Meeting, by emailing corporateofficer@summerland.ca or calling 250-404-4037.
Copies of all relevant documents, bylaws, and plans may be inspected at Municipal Hall, 13211 Henry Avenue, Summerland. Inquires can be made to the Corporate Officer at corporateofficer@summerland.ca or 250-404-4037, Monday through Friday (except statutory holidays) between the hours of 8:30 AM – 4:00 PM.