After three successful years, the Nautical Dog Café is closing its doors at the Skaha Marina at the end of March.
"After many tosses and turns, we have decided to close," said Kristen (Fergy) Ferguson, owner of Nautical Dog.
"The transfer of food and beverage assets of the retiring marina lease holder to the new lease holder, the Penticton Yacht Club, has proven to be financially prohibitive to operate the current café. To that end we have decided to focus on new possibilities leading into the busy spring and summer seasons in Penticton."
On Feb. 2, the city announced that it had awarded the 25-year marina lease contract to Penticton Yacht Club. Negotiations on the agreement are on going, said the city.
Nautical Dog's last day at the marina is March 27th.
But for those who have fallen in love with Ferguson's baked goodies, she is announcing they are moving to a new location in downtown Penticton with a new name.
Honey Toast is set to open in May at #66 Front Street. Here you'll find Fergy's signature scones, treats, cakes, as well as new culinary surprises, she said.
This Front St. address is the previous home of Lisa and John Baxter-Burke's Front Street Brasserie. This transition comes in conjunction with the recent announcement of Lisa's new position at Blasted Church Winery.
In the short three year adventure at the Nautical Dog Café, they received multiple awards like People's Choice Award for Best Soup in Penticton, People's Choice Award for Fartiest Chilli in Penticton, Best Café, Best Coffee Shop, Best Desserts, Best Breakfast, and Best Place to Work.
"How we are going to miss our guests so much," said Ferguson. "That was definitely the hardest part of making this decision. We have made so many special connections and relationships with all walks of life, especially the four-legged ones (even with the rising cost of bacon treats)."
"You came and shared with us your deepest fears and greatest hopes over coffee and scones. You let us cuddle your babies and pet your puppies. You came to us for life advice, sometimes even sitting at the chef's table (an upside down milk crate on the floor of the kitchen). The good news is we will bring the essence of this community love with us to honey toast," she added.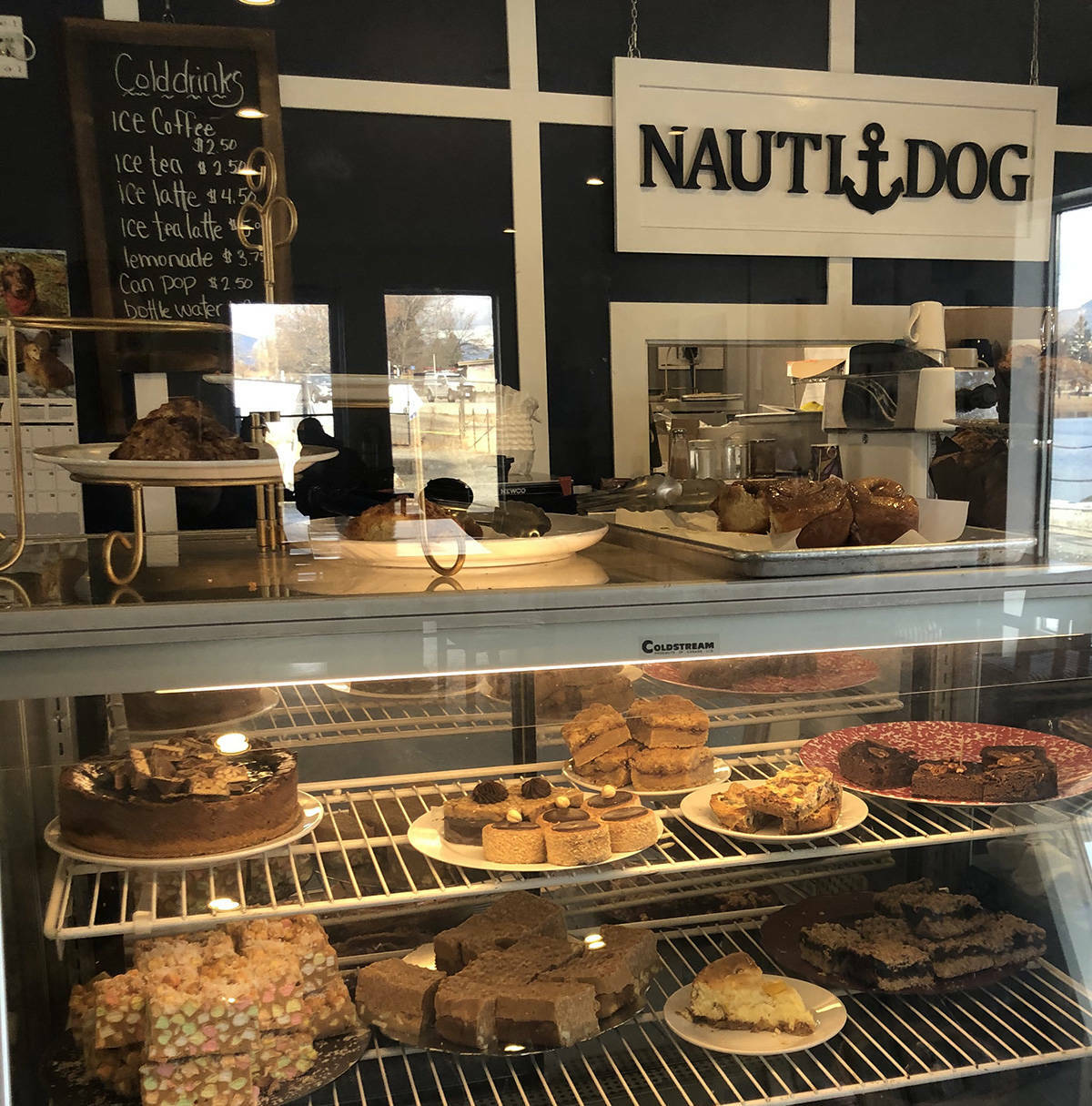 Join the crew at the Nautical Dog Café on their last day of operation Sunday, March 27th for Grandma Fergy's famous waffles by donation. All proceeds will go towards honey toast's brand spankin' new display case to house all of our treats.
Nautical Dog Café and Front Street Brasserie gift certificates issued before April 2022 will be honoured at honey toast.
To report a typo, email: editor@pentictonwesternnews.com.
<>
---
@PentictonNews
newstips@pentictonwesternnews.com
Like us on Facebook and follow us on Twitter.