The wildfire damage done Friday night in Scotch Creek wasn't as bad as he feared, but Jay Simpson said numerous spot fires remain.
The Electoral Area F director was back in the North Shuswap Saturday morning, Aug. 19. He said bridges in the area, including the wooden one along Squilax-Anglemont Road at Scotch Creek, were still standing and intact. As for other structures in Scotch Creek he could see from Squilax-Anglemont Road, he guessed about half remained standing.
"The weird thing about fires is it's hit and miss, it can take one and leave another," said Simpson. "I would say just on this brief pass through that 50 to 60 per cent of Scotch Creek is okay or minimal damage."
Through a series of posts shared on his Jay, North Shuswap Info page on Facebook, Simpson shared other comments about what he was seeing. He said Hilliam Road did not fair, with the fields on the south side having burnt. He said noted a couple of homes heading north of town were gone.
In town, Simpson said the Home Hardware looked to be intact, Bayside looked okay, the backside of Caravans West looked good, though there were spot fires there.
"Lots to the south of (Express Point), can't really tell if there's any buildings gone, but I think in general it looks okay," posted Simpson.
"Scotch Creek market field, lotta burnt grass, except where they've pump the water into it which is right where the market is," Simpson continued. "BTUs is okay, at this time. The other houses down (Squilax-Anglemont) down to Jimco seem to be good. Provincial Park looks intact."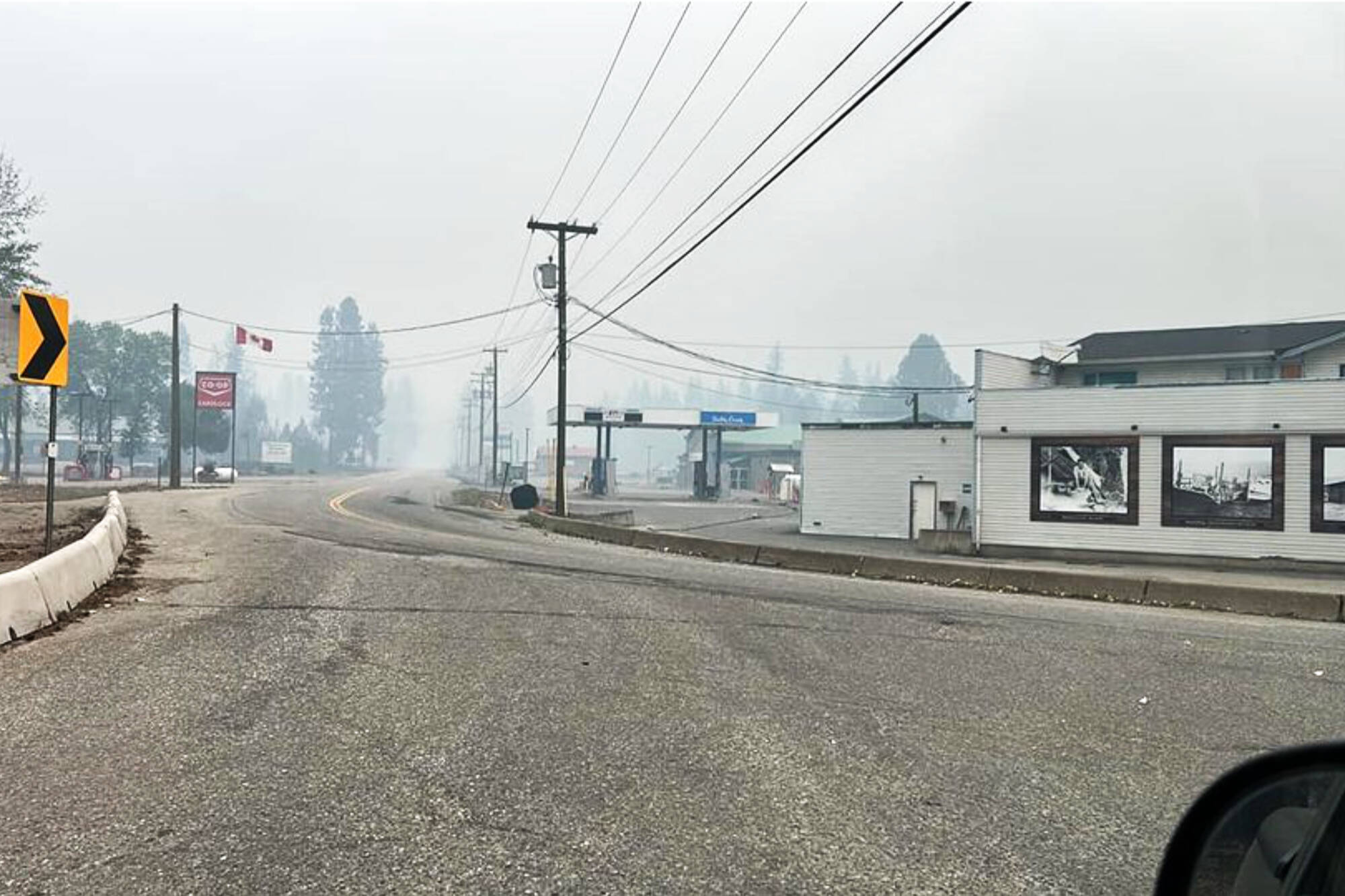 "Turning up Eli Road things look pretty good. All the houses up to North Shuswap Christian fellowship okay… Came back on Squilax-Anglemont. Everything seems to look pretty good, all diamonds etc. are intact."
Simpson said he hadn't been to Anglemont but talked to some people who, despite some downed trees and power lines, were able to get through, "so all of the bridges between Anglemont and here are intact."
Driving to Lee Creek, Simpson said he'd received word the top of Lee Creek Heights didn't make it, but from Squilax-Anglemont things appeared to be intact.
Throughout his drive, Simpson noted spot fires burning all over. He said no firefighters could be seen. Instead, community members/businesses that stayed behind were attempting to knock out the fires.
"Spooner Industrial has got three or four water tankers in the Scotch Creek area, and they're stopping around to put out spot fires," said Simpson, who urged anyone in the area who could to help.
"Anybody that's in the area, there is value in you coming here and helping out," said Simpson in a post. "Winds come up today and we could be in for more damage."
Simpson said the BC Wildfire Service camp at the Skwilax airstrip left around 2 p.m. on Friday.
The Observer will provide more information as it comes available.
---
lachlan@saobserver.net
Like us on Facebook and follow us on Twitter
---
Sign up for our newsletter to get Salmon Arm stories in your inbox every morning.
F