The many folks following the saga of Lucy the dog who went missing from Chilliwack Mountain after being hit by a car will be thrilled to hear she's been found, and is recovering nicely.
Owner Doris Selina says their dog Lucy, a nine-year-old Staffordshire bull terrier, was hit on Thursday, July 13 by a passing motorist.
She bolted and was gone. It was agonizing for the family.
"She's such a goofball, funny as heck, and so friendly. She can't lick enough people."
Lucy was hit on the road just as Doris and husband, Albert, had been returning home on Mountain Park Drive from their morning walk. They had just removed her leash and the postal lady, who Lucy was fond of, was coming toward them.
Lucy zipped out to greet her and was struck by the car. The dog flew 20 feet into the air from the terrible impact.
Then she barrelled down the mountainside in full fight-or-flight mode.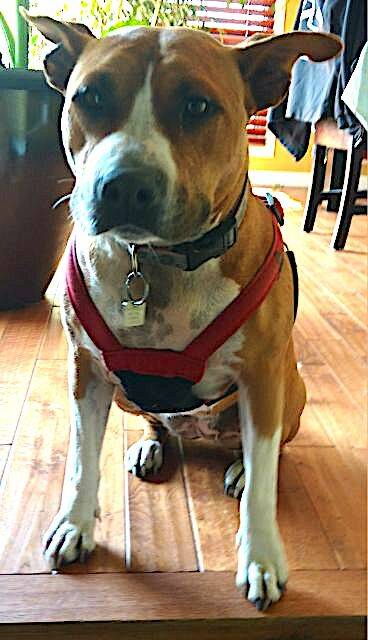 The driver that hit Lucy did stop to say that he had been doing the speed limit, and had done nothing wrong.
The Selina family searched high and low for their fur baby. They handed out posters with Lucy's picture and their cell phone number. They asked everyone to check their security videos facing the street.
They even hired Al MacLellan of Petsearchers Canada to do his lost-pet-finding magic with his bloodhounds. Petsearchers looked everywhere on Friday and Saturday, but they couldn't catch a scent trail in the areas they searched.
The Selinas were reviewing some footage the neighbours shared with them when they spotted Lucy barrelling down the hill shortly being hit on Thursday, so they had a clue in which direction to search.
Selina and her son were door-knocking in the Hope River Road area on Sunday.
"One house had a small dog like ours and they were out doing yard work all day. The owner, Suzanne, was very caring and said she would be looking out for Lucy as she did her yard work."
Wouldn't you know it later that evening they got the call from Suzanne with some incredible news: she had found Lucy hunkered down on their property.
At one point Suzanne told Lucy's people that she had heard a whimpering coming from the bushes. She and her grandson searched their whole property and found a traumatized little Lucy.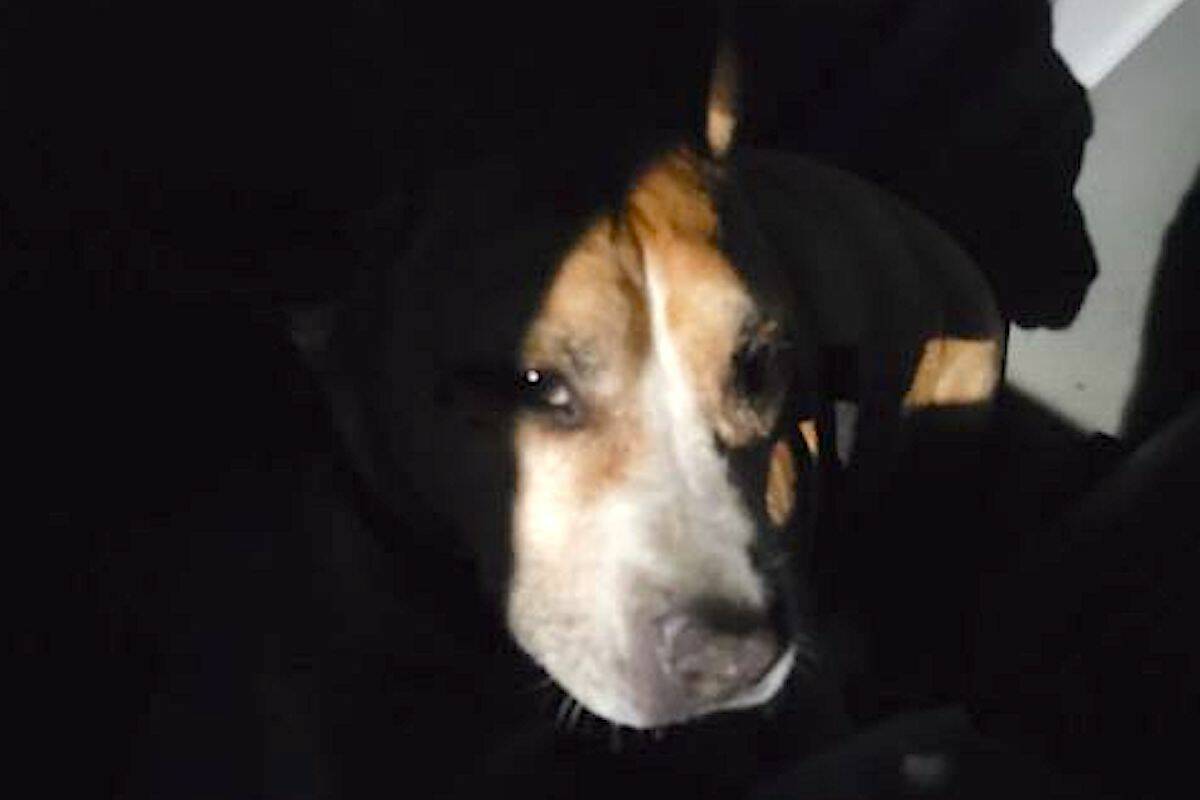 She had wedged herself into a tight space between some bushes and a fence.
"I got the call saying they found her, and to come down right now to help rescue her.
"My son and I flew out of the house!"
They had to squeeze themselves into that very tight, long space to try to coax the exhausted, hungry, thirsty dog out.
At first Lucy didn't recognize her people, and wouldn't take the treats, as if she had already started shutting down.
"We had to get her water, and I had some dog treats in my pocket."
"My son slowly was able to get her harness on and then the dog leash.
"He gave me the dog leash as the space was too tight. I pulled on the leash, saying, 'Come on, Lucy, it's time to go home.'"
Shortly after 10 p.m. in the pitch black, Lucy inched her way out of the hidey-hole.
Her blanket was waiting for her on the back seat of the car. She was so happy, she jumped in.
"We were thrilled. Our prayers were answered. Suzanne and her grandson were our angels that saved Lucy.
"We all hugged and had a cry. We were so thankful."
Once they got home late that night, Lucy nibbled a bit of food and had more water.
She jumped up on her favourite chair and went into a deep, deep sleep.
Lucy was home at last.
The vet examined her and found some road rash, and bruises the next day, but declared there were no serious injuries.
"Thank goodness there were angels out there who helped us find our Lucy," said Selina.
"Thank you also to everyone who supported our family, and helped us search."
Do you have something to add to this story, or a news tip? Email:
jennifer.feinberg@theprogress.com
---
@CHWKjourno
Like us on Facebook and follow us on Twitter.