Theo Theodosakis eats lunch at the restaurant he used to own every Friday.
It's a weekly tradition that involves his closest friends and favourite Greek foods.
Friday, Sept. 1, wasn't one of those ordinary lunches, though.
It instead marked the first time Theodosakis could show off something he never thought would have grown from the backyard garden at his Penticton home — a three-pound tomato.
"This is something that's amazing, and I want people in the Okanagan to know that they could grow something like this," said Theodosakis, who sold Theo's Restaurant on Main Street to Gregory Condonopoulos in 2019, after serving as its owner for 44 years.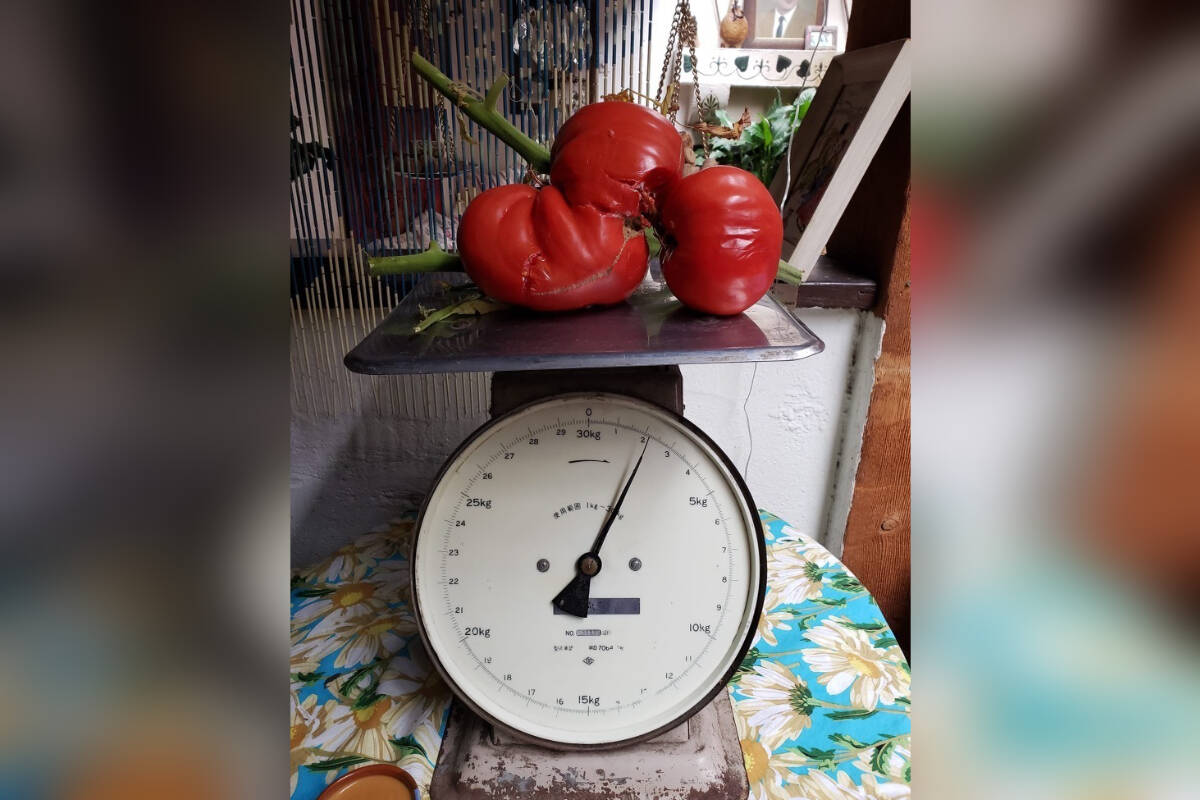 But it's not just one three-pound tomato the original owner of Theo's is proud of this week.
It's also a second tomato, which adds more than a pound in weight when combining the two.
Theodosakis, who has grown fruits and vegetables in his backyard for close to five decades, says his wife will save the seeds from the tomatoes and plant them next year.
It started five years ago when Theo's chef, Spiros, returned to Penticton from his trip to Greece.
He walked into the restaurant and gifted Theodosakis with the plant.
"That's how it all happened," the original Theo's owner said.
Theodosakis was seen inside Theo's on Sept. 1, walking through the doors eager to show off the tomatoes to as many people as he could.
As he recalled opening the downtown Penticton fixture more than 45 years ago, Theodosakis smiled when he placed the tomatoes on the scale.
"I have to smile about it and I'm excited to show it to my friends," he said.
---
@lgllockhart
logan.lockhart@pentictonwesternnews.com